DELEGATE UNITED | 90% SHARE | BRINGING NEW BLOOD TO ARK
► Presentation & Intents of United
"United" under one delegate, we have a range of experience and a lot of ambition, with the goal to provide as many great services to the Ark community and wider audiences as possible. We're three passionate community members who have come together, combining our expertise to deliver solid products, great engagement and excellent resources.
Ark Tribe which is one of the teams of United, is currently programming and refining free game templates which links with Ark to provide real use cases direct to gamers and developers.
Another project of ours lead by Samurai Coop focuses on creating commercial videos and translation for Ark Ecosystem. Samurai has had deep ties with Ark already, creating some of the commercials and videos for Ark that you might have seen on the Slack and youtube channels.
We're all active on Slack, Discord and an array of other communication tools so that the community can reach out to us and this provides us a platform for helping to fuel Ark's community growth whilst allowing us to have close contact with voters and other community members.
► Characteristics
Nodes:
Principal: KVM Debian 9 Intel(R) Xeon(R) CPU E5-1650 v3 @ 3.50GHz 8 core 12 GB DDR4 RAM 60 GB SSD
relay server : 4 core 8gb RAM 30 go
Voter share: 90 % -- 1% node maintenance -- 9% supporting our projects and creating events around Ark --- (Our projects until december, and then 3rd party projects also)
payout threshold: 0.5
fee paid: yes
delegate address: AZjdG6Ltxfy1uJHJGGQGpwGqvYXFB758cu
Delegate name: united
We intend to make a delegate website, but it's not ready yet. Our payment script is ready and should work, upon reaching threshold the payments will be triggered. For now we have a single node, but we intend to run more backup nodes as we go, up to 5. We're likely to run an explorer a bit after our official launch.
News will be posted through on the tag United on Steemit.
► MISSIONS as Delegate
Djenny & Ark Tribe: Bring to the community free tools to build games on Ark, keep updated the Azure-friendly version of the Ark C# Libraries. We are also going to propose ACIP (Ark Community Improvement Proposal) and train freelancers and others to program with Ark.
zôÖma & Samurai Coop: Present Ark to institutions & enterprises in Paris (started since January), Organize the first french hackathon in Centrale Supélec in December 2018 and continue French translation of ARK official medium & news ( https://medium.com/ark-io-francophonie). Also, Samurai Coop is filming and producing some of Ark Ecosystem videos, including the commercials.
Poka : In charge of technical aspects of the node, and working www.p2p.legal which will use ARK as soon as we reach funding to work full time on projects.
► Teams that compose United Delegate
→ Djenny Floro :
38 years old, Project Manager of Ark Tribe, Cours, France. Representing : Ark Tribe (for now a 12 people team, soon to be a french company) Community Team: www.arktribe.net
"Ark Tribe is a company that will open Digital Libraries which runs on Ark representing a pool of people growing of around 100K users per year from the third year. Along with those digital libraries, we also make content for them: Games, books, music, illustrations. People will be able to borrow / buy from our Digital Libraries all kind of different digital contents. Digital Libraries will be real buildings, where you can also play to Fantasy Quest a MMO in virtual reality, and see concerts that happened in the past as if you were there. We're going providing to Ark's community free templates to create games on Unity and Game Maker, amongst other things."
Experience: Translator, Project Manager & author.
→ zôÖma:
29 years old, director & founder at Samouraï Coop, Paris, France. Representing: Samurai Coop a french company Company & contents : www.samourai.coop Showreel : https://vimeo.com/259736208
"I'm leader of a creative team working on video & event production called Samouraï Coop. I'm working since 2 years on a cooperative place, incubator like, in France, called TERAA which will use and promote ARK Ecosystem to general public, investors, students, start-ups & artists. This cooperative place wants to be the first blockchain-friendly incubator in France, and will be fund by an ICO called OSMOSE using ARK Ecosystem."
Experience: 10 years of event organization & art direction (festivals, contents & strategy)
→ Poka:
28 years old, SysAdmin & Dev, Blois, France. Representing: p2p.legal team
Linux SysAdmin
Bash Script and node.js scripting
Torrent tracker configuration
p2p architectures knowledge,
Creation of YggTorrent, succession of t41 (biggest french media sharing community)
Involved in Duniter community for years
Name: united Address: AZjdG6Ltxfy1uJHJGGQGpwGqvYXFB758cu Feel free to DM on ARK Slack : @DjennyFloro - @zôÖma - @poka
Main form of contact: https://discord.gg/rd5KuEp (Ark Tribe's discord Delegate)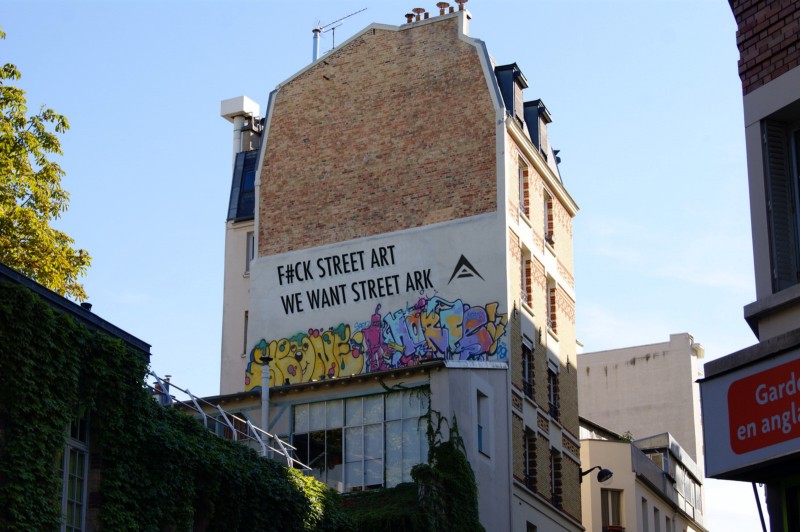 Additional links :
◖ Networks◗ → https://steemit.com/@samouraicoop → https://busy.org/@samouraicoop → https://d.tube/#!/c/samouraicoop
◖ Social Networks ◗ → https://twitter.com/samouraicoop → https://www.instagram.com/zo_oma/
◖Human Data Base (Video)◗ Discover Futures Users of TERAA (incubator) on this private link : → https://www.cooperativesamourai.com/human-data-base-open password: osmose (This web serie will present the Ark Ecosystem step by step during the next years.)
◖Presentation of TERAA Project (Ark Incubator)◗ → https://www.cooperativesamourai.com/projet-teraa
Thanks a lot for reading this!